Development & Project Management
WE GET THINGS DONE
RedM Group provides professional expertise at every step in the development process to move projects forward.
Created in 2013 by industry veterans Steve Elias and Kevin Johnston, RedM Group takes its name from our expertise and passion: Real Estate Development Management. We are a boutique firm founded and based in Vancouver, BC, Canada.
Our entrepreneurial mindset treats every project dollar as our own, so we are relentless in our search to find and add value to the bottom line. This could also mean spending more capital dollars to keep ongoing operating costs down in a building you are keeping. We are problem solvers and pride ourselves on finding innovative ways for our clients to profit from the rapidly changing development landscape. We are driven by progress and results, so we are continually pushing … to speed up the schedule, to keep costs down, to increase revenue.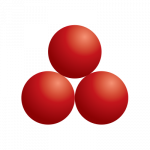 Many people have asked about our logo. In our industry, everyone is striving for excellence in three areas:
Quality
.
Schedule
.
Budget
. The rule of thumb is that two out of three of these are easily achievable. For example, building a quality home in a tight timeframe is do-able if you pay a premium. Similarly, a building may go up quickly and under budget, but the quality is usually lacking. At RedM, we consider the three balls of Quality, Schedule and Budget to be equally important and believe we must keep our eye on all of them as we move projects forward.
We are professionals committed to conducting business with people who share our core values of integrity, transparency and trust.
RedM Group can assist and add value at any stage during the development process. But maybe you don't know where to start, or what services you may need. Let's have a coffee together – sometimes it's easiest to sit down and talk things through.
transportation
AIRPORT SERVICES
subject matter experts
OUR PEOPLE